The Lantern Festival is a Chinese festival celebrated on the fifteenth day of the first month in the lunisolar Chinese calendar. It falls on some day in February or early March in the Gregorian calendar. As early as the Western Han Dynasty (206 BCE-CE 25), it had become a festival with great significance. During the Lantern Festival, children go out at night to temples carrying paper lanterns and solve riddles on the lanterns (simplified Chinese: ???; traditional Chinese: pinyin: c?id?ngmí; Jyutping: caai1 dang1 mai.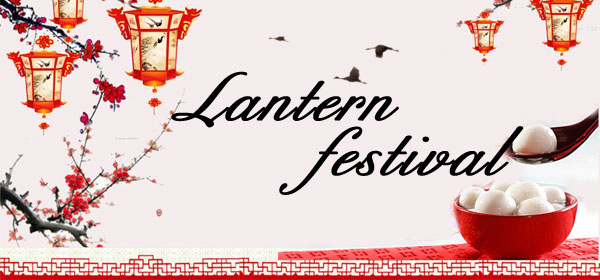 In ancient times, the lanterns were quite simple, only the magnificence of the emperor and aristocrats was magnificent. In modern times, lanterns are dotted with many complicated designs. For example, lanterns are now usually made into animal shapes. These lanterns can symbolize people who give up and get new things, they will give up next year. The lantern almost always red symbolizes good luck.
Eaten during the Lantern Festival, tangyuan '??' (Rice ball) is a glutinous rice ball typically filled with sweet red bean paste, sesame paste, or peanut butter. The Chinese people believe the round shape of the balls and the bowls in which they are served symbolize family togetherness, and that eating tangyuan may bring the family happiness and good luck in the new year.
Now the Lantern Festival is becoming popular in Western countries. In London, the United Kingdom has the Magical Lantern Festival. J.D. Leather Goods wish happy Lantern Festival and serve you at any time.