With environmental remediation and eliminating backward production capacity, PVC leather industry is transforming and upgrading. In response to increasingly stringent environmental constraints, leather enterprises are actively developing more eco-friendly new products. It is apparent that transformation and upgrading is a focus of the next development in leather industry.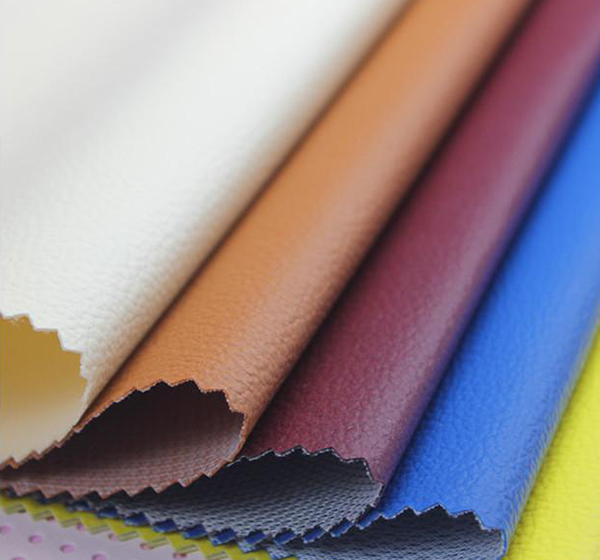 ?
The industry insiders said, China's PVC leather production capacity accounted for more than 80% of world production capacity of synthetic leather, but the traditional oil-based synthetic leather in the production process will produce large amounts of organic waste gas, waste water, and large energy consumption. In addition, the synthetic leather products are also poor breathability, poor moisture permeability, toxicity and other defects. Therefore, China's synthetic leather industry transformation and upgrading are particularly important.
Synthetic leather industry direction is the development of water-based resin made of water-based eco-synthetic leather. Water-based eco-synthetic leather replaces aqueous resin with the aqueous contaminated oily solvent, which avoids emissions of VOCs, less impact on the environment and the product quality is also greatly improved. In terms of the finished product, due to the breathability and fell of water-based ecological synthetic leather is better, and it is also non-toxic, it represents the development direction of high-grade leather.
Experts said, PVC leather from oil-based to water-based, is an industrial transformation and upgrading opportunities. Water-based synthetic leather has injected new development vitality to the synthetic leather industry. The future is very promising.
J.D. Leather Goods as a leather goods manufacturer, in some products, The PVC leather transformation and upgrading is so important in fact. We are trying to supply great leather goods for clients, meanwhile, we are willing to protect the environment.